Our Amenities

We make sure our residents have all that they need. We maintain our surroundings and the home ambiance to promote health and wellness.
Our amenities include:
Spacious bedrooms (Private or Semi-private)
Ambulation access in the entire house (Walkers, Wheelchairs, handrails, etc)
Hot and Cold Showers
Comfortable beds
Large dressers
Call us today at 907-227-3364 to inquire about availability.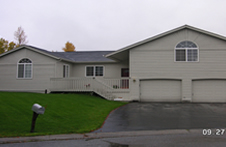 Doddie Belino Davison
Administrator
6951 Shane Place
Anchorage, Alaska 99507
Phone: 907-334-3391
Mobile: 907-227-3364
Fax: 907-334-0904
Email Address:
dbelino@hotmail.com